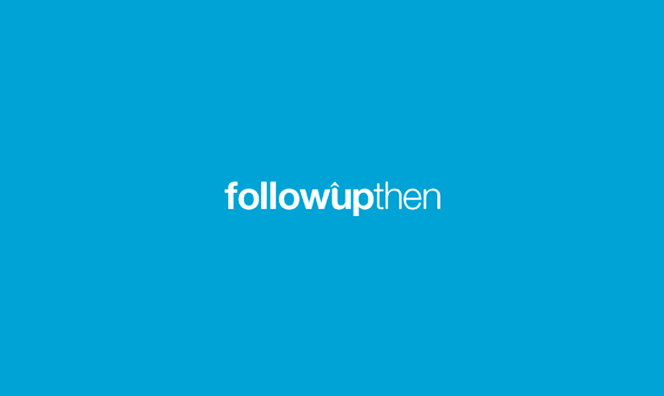 I've been using followupthen.com as an email follow-up productivity tool for several years. It allows you to send a reminder to yourself or someone else. The reminder comes back as an email at the scheduled time with the original email, so you have the complete context. To be reminded of follow-up, you don't have to check other applications, enter to-dos, or calendar reminders.
You can send reminders for minutes, hours, days, weeks, months, and years. You can also send recurring reminders for repeated activities and events. There are different formats and ways to set reminders for specific days and times. For example, 4pm@followupthen.com, Wed8:30am@, or 4April2022@. If you email format@followupthen.com, it will send you a list of available formats. And if you reply, the formats will be saved to your list of contacts so that they will show up as suggestions in the email fields as you type.
If you send an email reminder to followupthen.com in the "to" field, it will come back only to you; if you send it as a "cc," all the recipients will receive a reminder; and if you send it as a "bcc," then only you (and not the other recipients) will receive the reminder. Reminders can be postponed and will show up until they are marked as completed.
You can sign up for a free account. There is nothing to download and there are no extensions or plugins.