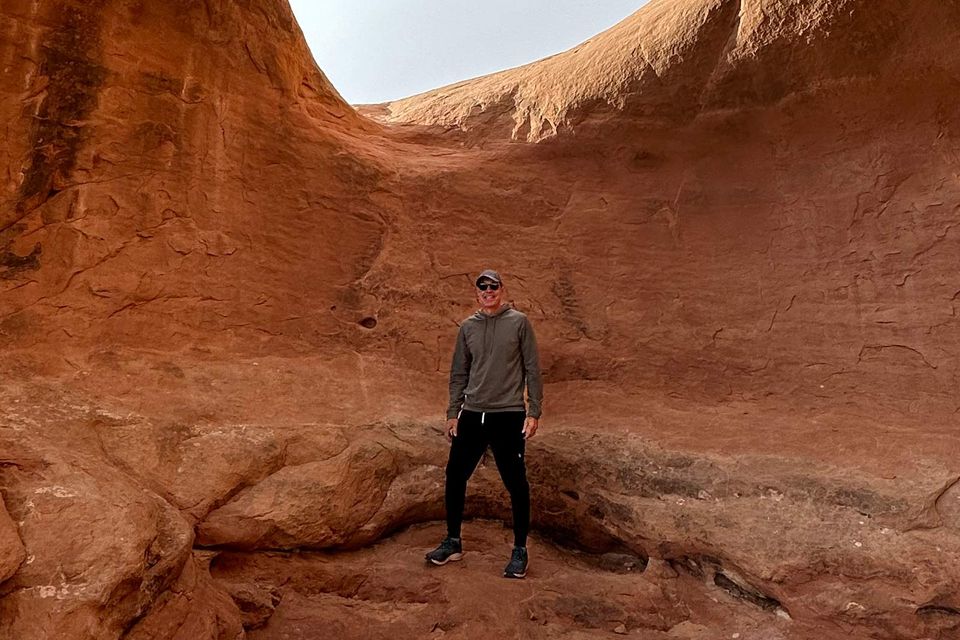 Hey friends,
You may have noticed there were no editions of suasponte in October and November. It would be easy to tell you I was busy, but, of course, you can always make time for things that inspire you. Honestly, I was simply unproductive (ok, lazy) when it came to writing my blog for two months. I apologize, and one of my New Year's resolutions is to consistently write a monthly edition of suasponte in 2023. What are your New Year's resolutions?
I did make time to go off-roading in Moab, Utah. I bought a Ford Bronco Wildtrak (color: Area 51) in May and it was time to learn what it could do. Ford offers Bronco owners an Off-Roadeo experience in Nevada, Utah, Texas and New Hampshire to teach them how to drive their Broncos off-road. So, I spent 10 hours off-road rock crawling and trail running in Moab.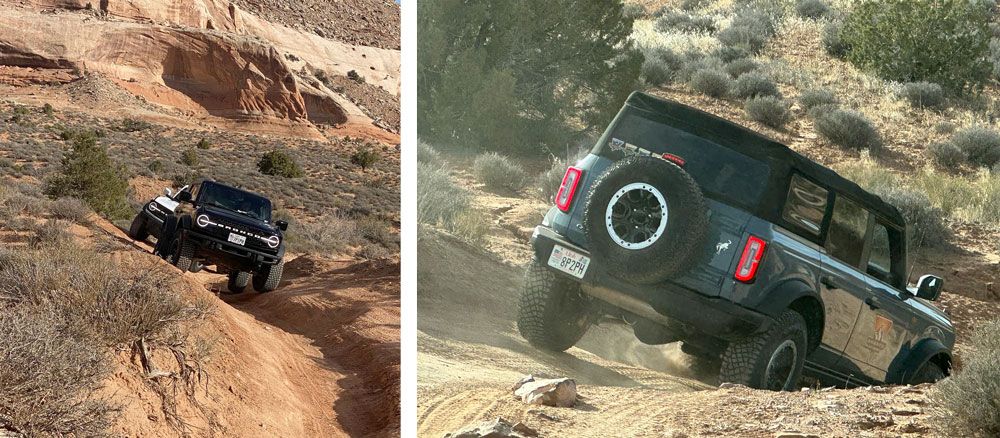 At one point, I had the Bronco at a 30-degree pitch; it can hold a 40-degree pitch without rolling over. The GOAT wheel (Goes Over Any Terrain) is user-friendly and unleashes beast mode. The Bronco is fun as hell.
I wish you and all those close to you the happiest holidays and a wonderful New Year in 2023!
With gratitude,

---
#LEGAL UPDATE
Is a Breach of Fiduciary Action Triable by Jury? Gist depends.
The California constitution guarantees the right to a jury trial for litigants in civil proceedings. But it is limited to the right as it existed at common law in 1850, the year in which the California Constitution was adopted; it is not a guaranteed right that applies to all civil proceedings. It is limited to actions at law, and does not apply for claims brought in equity. Thus, understanding what claims are legal and which are equitable is an important issue in litigation and not always clear cut.
Read more (2 min read)

#PRACTICE TIP
Active Case Log & Weekly Reviews
In Notion, I have a table of active cases with columns for the following: (a) the client; (b) how the client came to me; (c) the case number; (d) the adverse party(ies); (e) the judge/arbitrator; (f) the date the action was filed; (g) the nature of the action; (h) the opposing attorney(s); (i) my hourly rate; (j) other attorneys assisting me with the case; (k) the mediator and date of mediation; (l) date the case was settled or tried; (m) the names of any expert witnesses; and (n) the trial/hearing date and result.
I can hide inactive cases and view them when needed. I also have linked tables to key deadlines, notes about hearings, conferences, case themes, and important to-dos. I review my case log once a week, usually on Sundays. Regardless of whether you have a case log, you should develop a habit of doing a weekly review of all your active cases.

#PRODUCTIVITY HACK
The Bullet Journal
The new year is almost here. So, this is a great time to share with you the Bullet Journal Method by Ryder Carroll. I have been using this method for five years now.
In its simplest form, it is journaling. But, it is so much more. The system is a highly personable organizational system. It can be your to-do list, sketchbook, notebook, and diary-all in one. Everyone's bullet journal is unique.
Read more (2 min read)

#WORTH YOUR TIME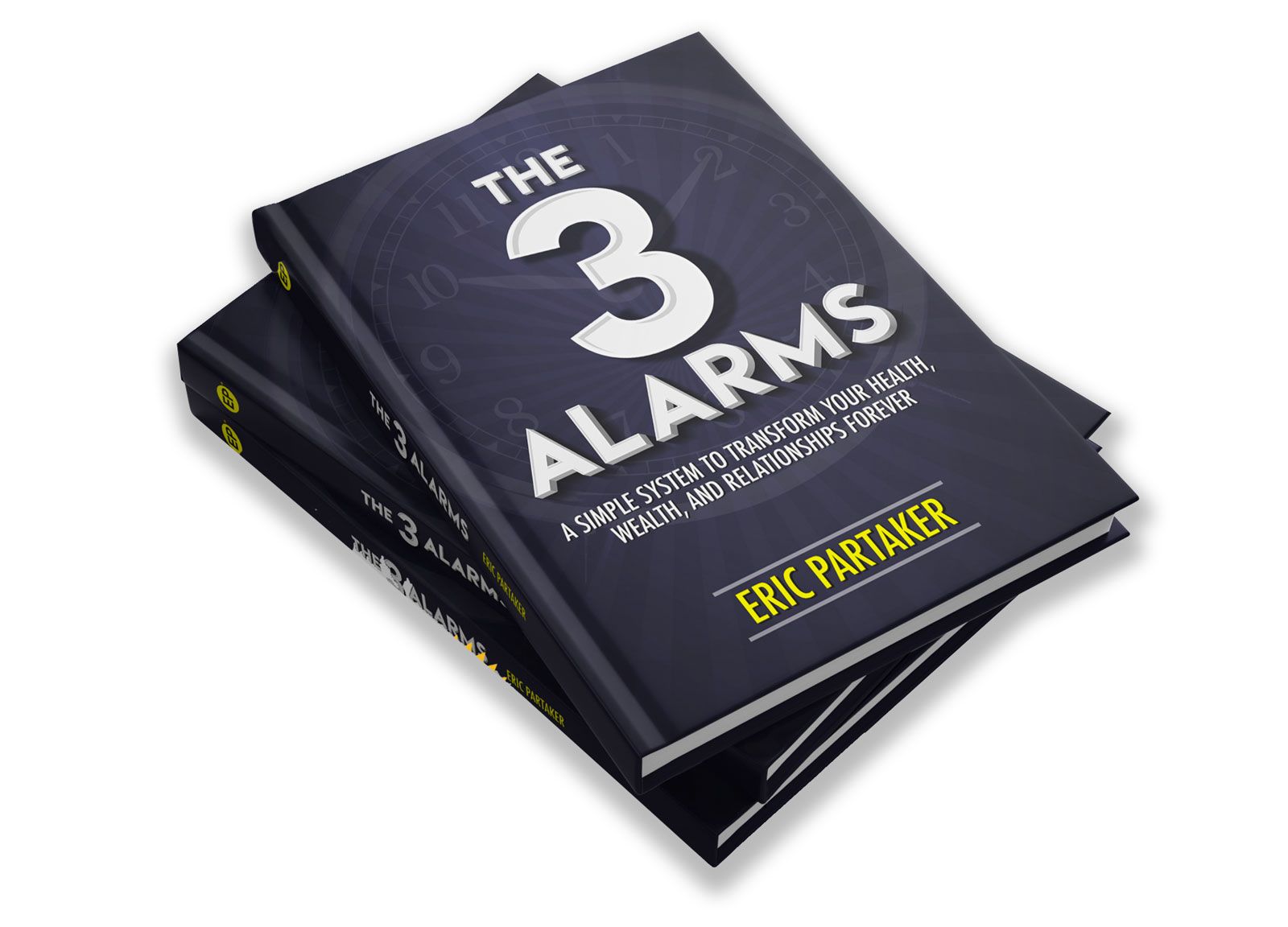 The Three Alarms by Eric Partaker
Eric Partaker was a workaholic who had a heart attack on flight and nearly died. This wake-up call caused him to re-examine his life and seek balance. In his book, The Three Alarms, he shares a simple system for reaching your full potential in the three domains of life – health, wealth and relationships. Partaker calls it IPA: identity-based change, productivity and anti-fragility.
Read more (1 min read)
#WHAT I'M LISTENING TO NOW
Bruce Springsteen Interview by Howard Stern
Howard Stern interviewed Bruce Springsteen last month. Without a doubt, it's the best interview I've ever listened to. How good is it? It's so good that HBO Max recently aired it as a special. And Stern should be nominated for an Emmy.
Springsteen talks about he he learned to play music, how he writes music, the lack of love from his father, being a father himself, how and what he sang to Clarence Clemons on his deathbed, and so much else.
Stern was immensely prepared for the interview, asked all the right questions, and connected in such an uncanny way with Springsteen, who would sometimes start playing music in response to a question and then stop playing to explain the song or finish answering the question.
Whether or not your a fan of Stern or Springsteen, this is a must watch interview – if for no other reasons than to appreciate Springsteen's work ethic and sacrifice, and Stern's interview skills, including what active listening means and why it's important. Active listening is an extremely valuable skill that everyone should master.